Wuhan Optics Valley Huashiyuan Data Center Solution
2022 Jan.11
Wuhan East Lake New Technology Development Zone is China's first national-level optoelectronics industry base, known as "Wuhan Optical Valley", in which the construction area of Huashiyuan data center has 12683.85 square meters, the grade of data room: T3, and the scale of rack has 2250 square meters . There are two-channel core computer room and two-channel operator computer room, and its power supply is 2N+1.
In order to make full use of the equipment capacity and improve the safety, reliability and stability of the power distribution system, users need to configure a matching power monitoring system for centralized and efficient management. According to customer requirements, Elecnova provides comprehensive systematic solutions including machine room column head cabinet, branch circuit monitoring system, power quality mitigation cabinet in power transformation and distribution room, electrical safety, etc.


Recommended products
Branch Circuit Monitoring BCM101 Series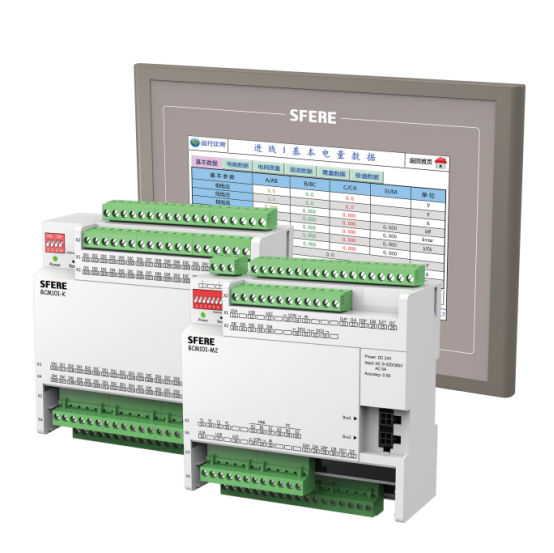 01. Introduction
BCM series branch circuit monitoring multi-channel power monitoring system is used to monitor the electric parameters of AC or DC array cabinet in the data center, measure the voltage, current, energy, harmonics and other electrical parameters of the incoming line and feeder branch, as well as the switching status of all circuit breakers, with tripping alarm function. Each output circuit has two levels of user settable over current alarm to prevent potential power failure. The product is equipped with a 7-inch color LCD touch screen and provides an Ethernet communication interface for the data integration with any other 3rd party management software.
BCM101 series is for AC measurement, and the BCM201 series is for DC measurement.
02. Functional features
Using 7-inch color LCD touch screen, which is convenient for interactive operation;
The incoming line monitoring module provides RS485 / Ethernet interface to connect with the superior monitoring system;
Modular design, plug-in CT, flexible and convenient installation;
Two-level threshold alarm function to provide effective risk early warning;
All alarm points can be equipped with enable switches to facilitate on-site commissioning and use;
Provide relay output to realize hierarchical alarm function for important parameters;
The voltage and current measured by each feeder branch correspond to each other and are not affected by the single and three-phase load arrangement of the system;
Class 0.1 current transformer and special electric energy metering chip are adopted to ensure the measurement accuracy (BCM100 series).
Power Quality Mitigation Solution
SFR-M Intelligent capacitor power bank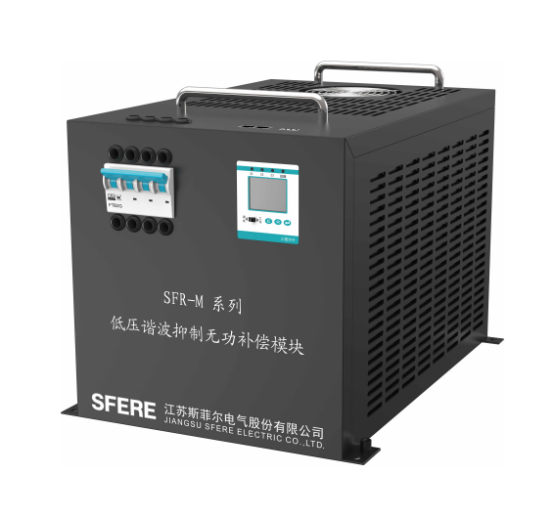 01. Introduction
SFR-M series intelligent capacitor power bank is specially designed for the harmonic and power factor problems in the occasions where the harmonic pollution of 0.4kV low-voltage distribution network is higher than 5%, so as to improve power factor, effectively harmonic filtering, reduce line loss and improve power quality generally.
02. Functional features
Advanced double zero-crossing switching technology ensures that the inrush current is less than 2 times the rated current;
Over temperature protection, over current protection, unbalance protection, over voltage protection and harmonic protection;
Online networking function, which can be used in parallel with multiple modules as required;
Does not amplify harmonics;
Reasonable structure, all metal explosion-proof structure, active air cooling and heat dissipation.
WGK-31series Capacitor controller
01. Introduction
WGK-31-203 adopts AC sampling algorithm and advanced control algorithm to switch the harmonic suppression low-voltage power capacitor module SFR-M to improve the power factor of the power grid.
02. Functional features
Real-time measurement of voltage, current, power factor, active power, reactive power, harmonic voltage, harmonic current, frequency, capacitor switching state, temperature and other parameters;
Flexible switching, supporting manual / automatic switching mode;
RS485 interface, Modbus RTU communication protocol.
SCK600A Fire Alarm electric safety monitoring system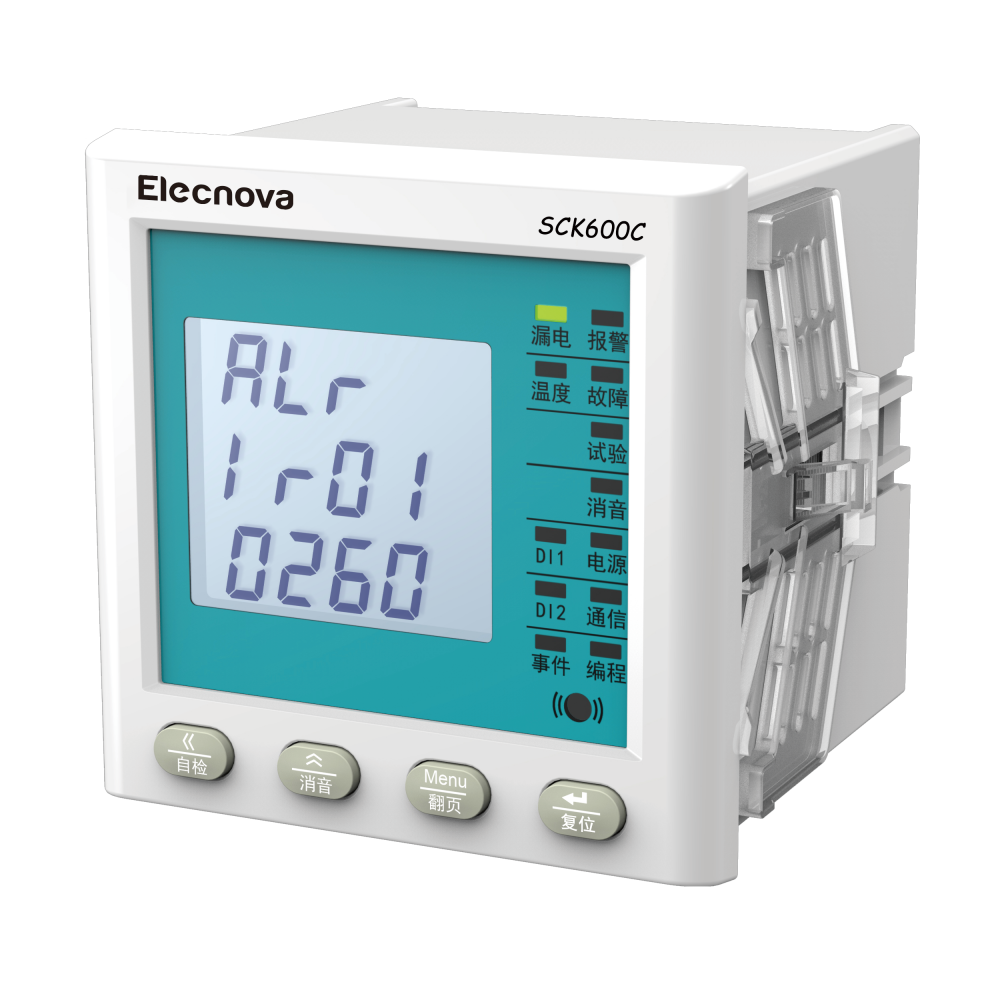 01. Introduction
SCK600A series products are independent residual current detectors, which can monitor the residual current and cable temperature caused by the live conductor-to-ground fault in low-voltage distribution system in real time, so as to judge and warn the hidden danger of electrical fire.
02. Functional features
Can measure up to 16 residual current signals and 8 temperature signals;
Communication two bus non-polar connection or RS485 interface;
Circularly record the latest 16 event information, and it will not be lost when power off;
Sound and light alarm, support holding, silencing and reset operations;
Applicable occasions 0.4kV voltage level TN-C-S, TN-S, and local TT system.
PD194Z-9HY, Power Monitoring System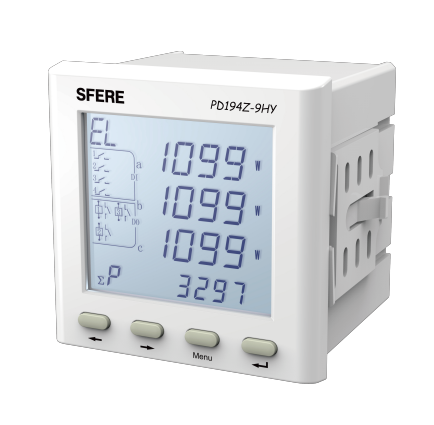 01. Introduction
PD19 series AC multi-function power meter is a high-precision and reliable intelligent power distribution meter product designed for power monitoring, intelligent control, measurement and assessment applications such as power system, industrial and mining enterprises, public facilities, intelligent buildings, etc. This series of meters has the functions of full power parameter measurement, power metering and power quality monitoring. It has RS485 communication interface, supports Modbus RTU and DL / T645 communication protocol, and can be connected to various power monitoring systems and energy management systems.
02. Functional features
Full electric quantity measurement;
3.5-inch large screen LCD display;
0.5S class active energy metering;
2 ~ 15th harmonics monitoring;
Demand and extreme value records.
Are You Interested?