Application case of reactive power compensation and harmonic control products
2020 Oct.26
Jiangsu Sfere Electric recently provided reactive power compensation and harmonic control solutions for domestic well-known agricultural products deep processing enterprises. The group also involves medicine, power, water conservancy, logistics and other fields. The company's leadership led its employees and local farmers to adhere to the road of agricultural industrialization, and was committed to the improvement of agricultural industrialization management level and research and development of high-tech products. At present, it has developed into a large-scale domestic manufacturing enterprise. The company's pharmaceutical projects have set up sales agencies in the United States, Europe, South America and other places, making positive contributions to China's export industry.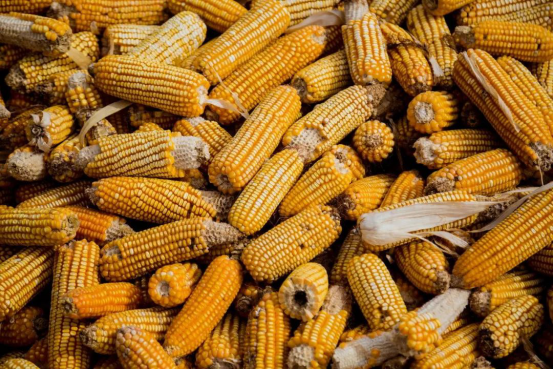 The company can transform more than 1 million tons of corn annually, and the production capacity of group's biopharmaceutical engineering series products ranks among the world's top, promoting the development of local agricultural industrial structure adjustment, planting industry, breeding industry, transportation industry, reemployment of surplus labor force and other undertakings.
With the rapid development of China's industrial field, a large number of rectification and non-linear equipment used by heavy industrial enterprises, which has produced lots of power quality problems, and seriously affect the power quality of power grid and user's own power supply network. The common power quality problems include: current harmonic exceeding standard, voltage harmonic exceeding standard, voltage fluctuation and flicker, three-phase unbalance, etc. These power quality problems will cause equipment damage and threaten the safe operation of power grid and electrical equipment, reduce equipment utilization and service life, and increase energy consumption.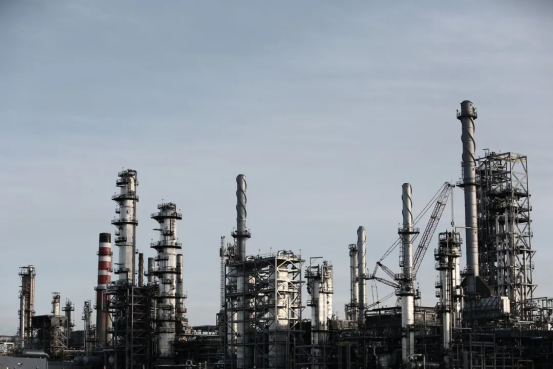 1. Power Quality Management System
Enterprise users usually adopt a three-level power distribution structure, from 35kV/10kv high-voltage main transformer to 10kV/400V transformer through the high-voltage power distribution, and then to the low-voltage distribution, through the 400V bus and switch to the power use terminal equipment.
The harmonic current generated by nonlinear equipment such as frequency converter and converter will go up to the high-voltage side along the power supply circuit, and have adverse effects on the surrounding equipment.
The following are common harmonic source equipment.

In some manufacturing industries, harmonics are widespread and harmful. At the same time, harmonics will pollute the power grid through distribution transformer. Therefore, the solution adopts a combination of active power filter (SFR-APF) and reactive power compensation (SFR-LCK) for harmonic control and reactive power compensation, so as to solve the power quality problems of enterprises.
2. Power quality management system group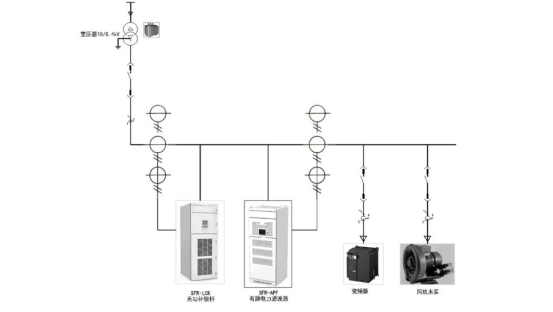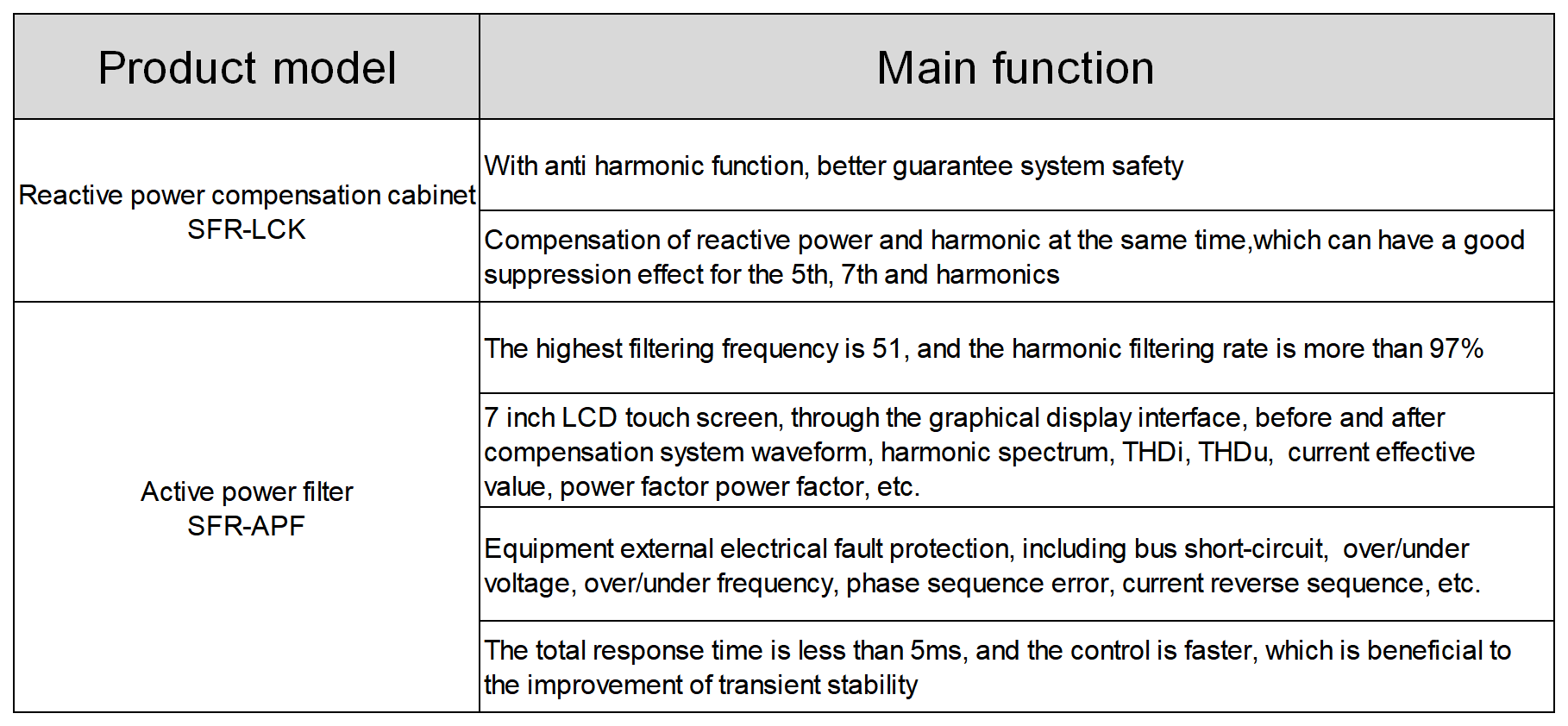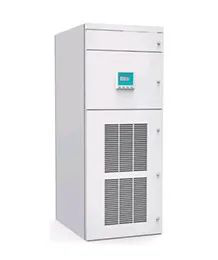 SFR-LCK reactive power compensation cabinet
Characteristic
Real-time compensation, fast output

With anti-harmonic function
Function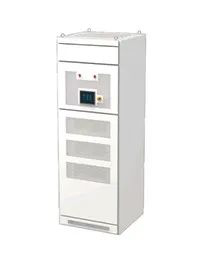 SFR-APF Active Power Filter
Characteristic
Adopts 7-inch human-machine interactive interface

Total response time is less than 5ms, the control is faster and the efficiency is higher
Function
Display system waveform diagram, harmonic spectrum diagram, THDi, THDu, current effective value, power factor and other information of the system's power quality improvement before and after compensation
Through the use of Jiangsu Sfere Electric series products, the expected target has been achieved, the current and voltage THD have dropped to the national standard range, and the monthly average power factor has been increased to 0.98. The power consumption of the enterprise has reached the incentive requirements of the power supply department, which has brought the actual economic benefits to the enterprise. At the same time, we also have ensured the safe and stable operation of other related equipment (such as the noise of transformer is significantly reduced), improved the utilization rate of electric energy and reduced the line loss.
The SFR-APF series and SFR-LCK series power quality control equipment of Jiangsu Sfere Electric Co., Ltd. have excellent treatment effect, eliminate unsafe factors such as resonance risk, and help users solve actual power quality problems. This product will gradually replace the traditional capacitor compensation cabinet and become a new generation of power quality management equipment. Jiangsu Sfere Electric adheres to the development concept of independent innovation, and creates value for every customer with excellent R&D, high-quality products and efficient service!
Are You Interested?