How Shanghai Metro did a great job during the National Holiday
2020 Oct.12
In the past National Day holiday, due to the long holiday of 8 days. The tourism industry, which was temporarily stopped because of the impact of COVID-19 at the beginning of the year, ushered in its first major outbreak this year. According to the statistics from the National Bureau of Statistics, during the National Day holiday, the domestic tourism industry roughly recovered to about 60%-80% before the outbreak of the epidemic. Shanghai, as the most dynamic city in China, this national day has attracted hundreds of thousands of tourists from all over the country. The mian destinations of these tourists in Shanghai are the Bund, Lujiazui and other well-known scenic spots. A city suddenly increases hundreds of thousands of people, which is a huge test for its public transportation capacity. How to carry passengers to the destination safely, orderly and without fault, this is a challenge for the railway power distribution system, control system and dispatching system.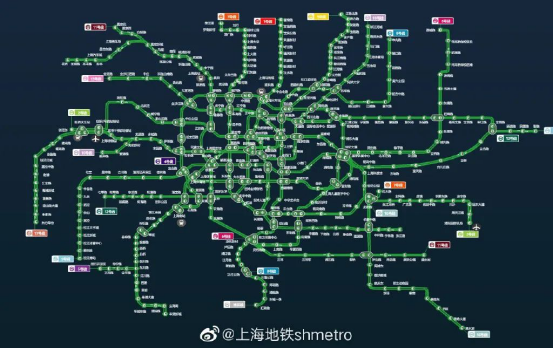 In addition to the Bund, Lujiazui and other attractions, Shanghai Disneyland has to be mentioned. The Shanghai Metro has a special subway line that passes through Disney, Line 11 of Shanghai Metro, also known as ShenJia line, Shanghai-Suzhou Line, and China Disney Line.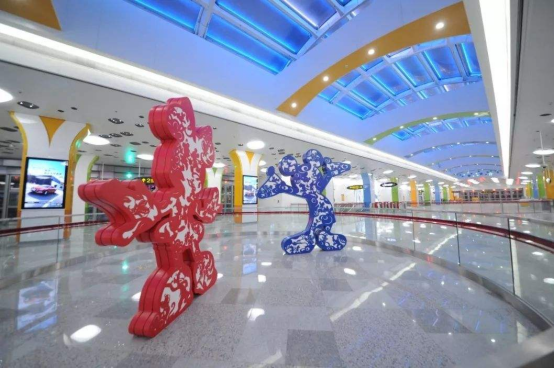 Line 11 is roughly in the "northwest-southeast" direction, passing through Pudong New Area, Xuhui District, Changning District, Putuo District, Jiading District and Jiangsu Kunshan. The total length is about 82.4km, surpassing the central line of London subway in Britain. It is the longest subway line in the world and the first Trans provincial subway line in China.
There are currently 38 stations on the line, including 8 transfer stations. Adopt two lines, the main line and the branch line. The main line is from Jiading North Station to Disneyland Station, and the branch line is from Huaqiao station to Disneyland Station, and combined at Jiading Xincheng Station. Phase III starts from Luoshan Road station to Disneyland Station. Among them, Xiuyan Road Station and Kangxin Highway Station were opened on December 19, 2015, and Disney Station was put into trial operation on April 26, 2016.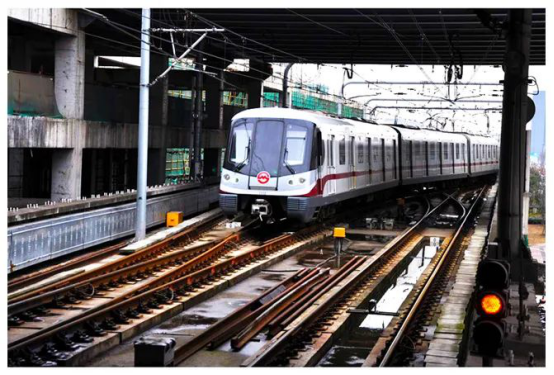 Line 11 uses the PD19 series multi-function power meters of Jiangsu Sfere Electric Co., Ltd. This series of meters is suitable for power monitoring and energy consumption assessment in rail transit, industrial and mining enterprises, public facilities, smart buildings and other power distribution electric fields. It is a smart power distribution instrument product with high precision, high reliability and high cost performance.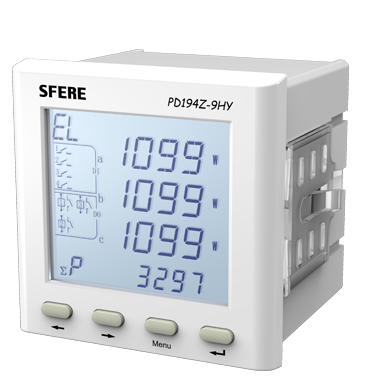 Functional features
Accuracy level
Active power class 0.5S, reactive power class 2%
Fundamental wave measurement
Three-phase fundamental wave voltage, three-phase fundamental current, split-phase and total fundamental active power, split-phase and total fundamental reactive power, split-phase and total fundamental apparent power, fundamental power factor
Power quality monitoring
Total harmonic distortion rate, 2 ~ 15 th harmonic content rate, sequence component, phase, unbalance degree, average value, voltage crest factor, current K coefficient
Input and output
Energy output pulse, RS485 communication interface, switch input, relay output and analog output
All electrical parameter measuring
Three-phase voltage, three-phase current, split-phase and total active power, split-phase and total reactive power, split-phase and total apparent power, split-phase and total power factor, frequency, demand
Energy metering
Bidirectional active / reactive energy, four-quadrant reactive power, apparent power, multiple tariff energy (optional)
Data record
Demand records, maximum / minimum records
Are You Interested?