The "Golden Bridge in the sky" makes Ali no longer far away
2020 Sep.10
The Ngari area is the "Secret Realm of Tibet" in the eyes of many people, but the average altitude above 4500 meters is prohibitive. Ali Kunsha Airport is located in Kunsha Township in the Gor Zangbo (Shiquan River) River Valley with an altitude of 4274 meters. It is a 4D-level Chinese Plateau Airport. On July 1, 2010, li Kunsha Airport was officially opened to traffic, with a 4500 meter runway, which built the "Golden Bridge in the sky" for communication between Ali and the world.

This year is the 10th year of navigation. This "Golden Bridge in the Sky" has opened a "Road to Happiness." The navigation has brought a line of social progress, transportation guarantee line, air lifeline, and national unity line to Ali, which has played a key role in promoting Ali's economic development and helping to fight poverty.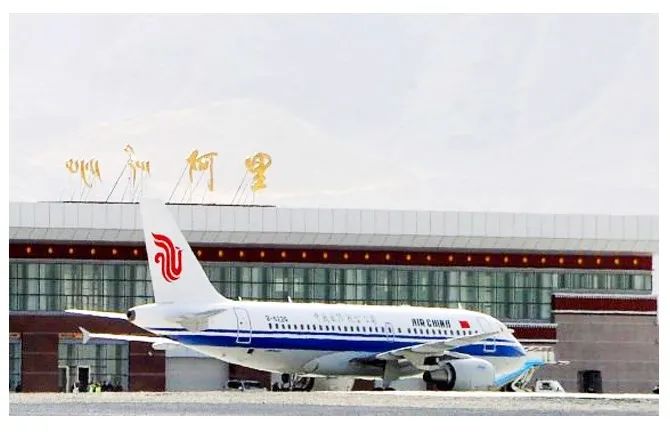 The stable operation of Plateau Airport is inseparable from the security of electric power. Sfere Electric has provided the self-developed Sfere-PMS power monitoring system for Ali Kunsha Airport project, which realizes the functions of data acquisition, status monitoring, fault alarm, data storage and remote control, and provides an integrated supervision solution for the terminal substation, central substation, sewage treatment station and garbage treatment station inside the airport. Sfere Electric focuses on the research and development of various comprehensive operation and maintenance and energy management platforms, and continues to provide customers with efficient and high-quality services.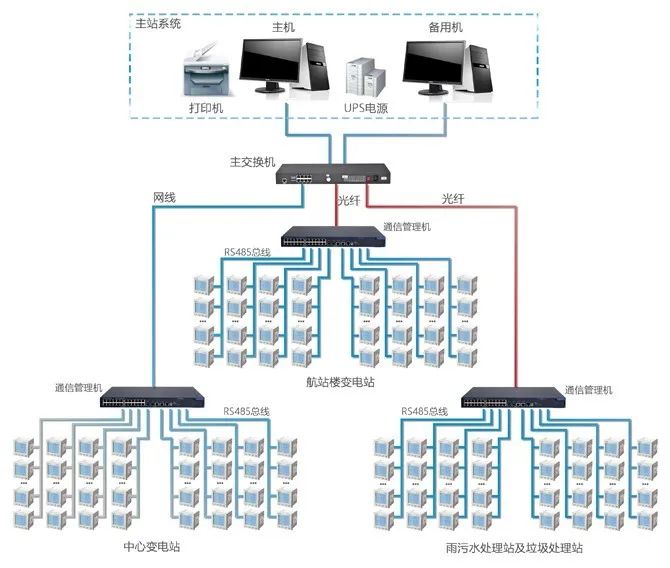 Sfere-PMS power monitoring system
The power monitoring system adopts a hierarchical and distributed structure, which is divided by interval units and designed in modularization. It is consisted of system management layer, network communication layer and field measurement and control layer.
1 System management layer
It is composed of system software, industrial computer, UPS power supply, printer and other hardware to realize the monitoring, analysis and management functions of the whole system.
2 Network communication layer
The network is composed of various communication equipment and communication media to realize the information exchange between the system management layer and the on-site measurement and control layer equipment.
3 Field measurement and control layer
It is composed of various intelligent instruments and devices installed on site to realize the functions of measurement, monitoring, communication and control.
System functions
System operation monitoring
It supports the primary diagram display mode of power transformation and distribution system, real-time acquisition and display of current, voltage, power, power factor and other electrical parameters of high and low voltage circuit. It has various display colors to distinguish the opening and closing state display and provide sound and light warning prompts.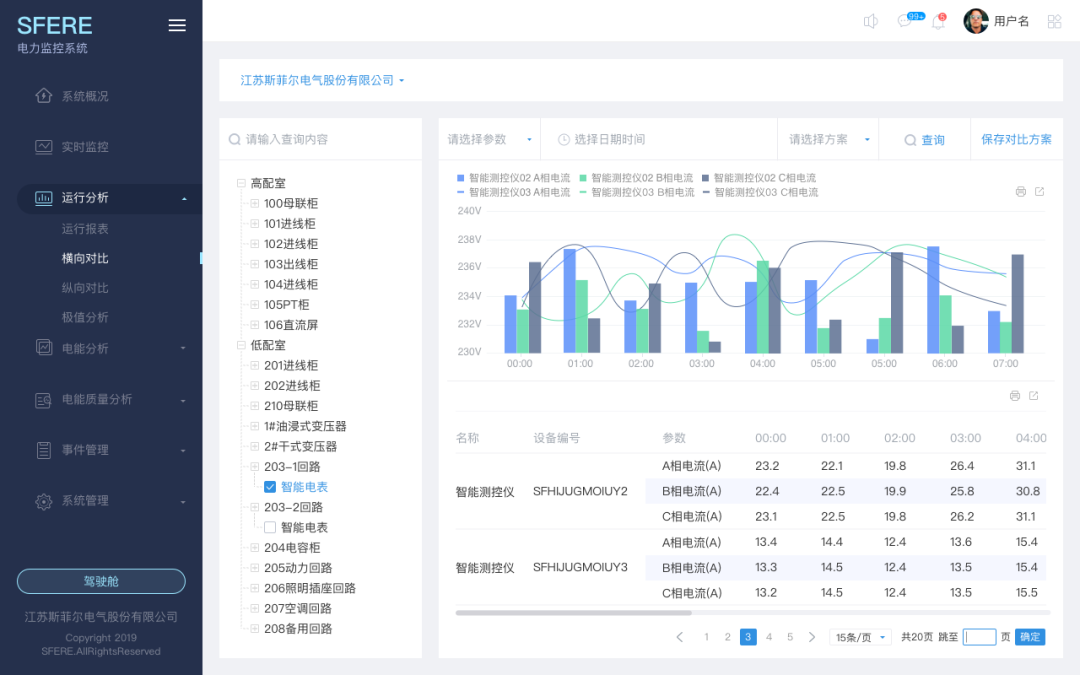 Remote control and parameter configuration
It can realize remote opening and closing control of designated circuits, protection on / off setting, alarm protection parameter adjustment for the specified circuit, and conduct event analysis and fault recording data analysis for alarm or trip circuit, find out the cause of alarm or trip, provide various alarm fault display for operators, prompt potential fault report of the system, and provide effective guarantee for safe operation of the system.
Trend curve analysis
The trend curve system can continuously monitor the operating parameters of the equipment in real time, such as the power load, waveform capture at the moment of fault occurrence, help users dynamically analyze the historical changes of various data, and provide powerful data basis for managers to predict the parameter changes and future trend of power supply system in a certain period of time.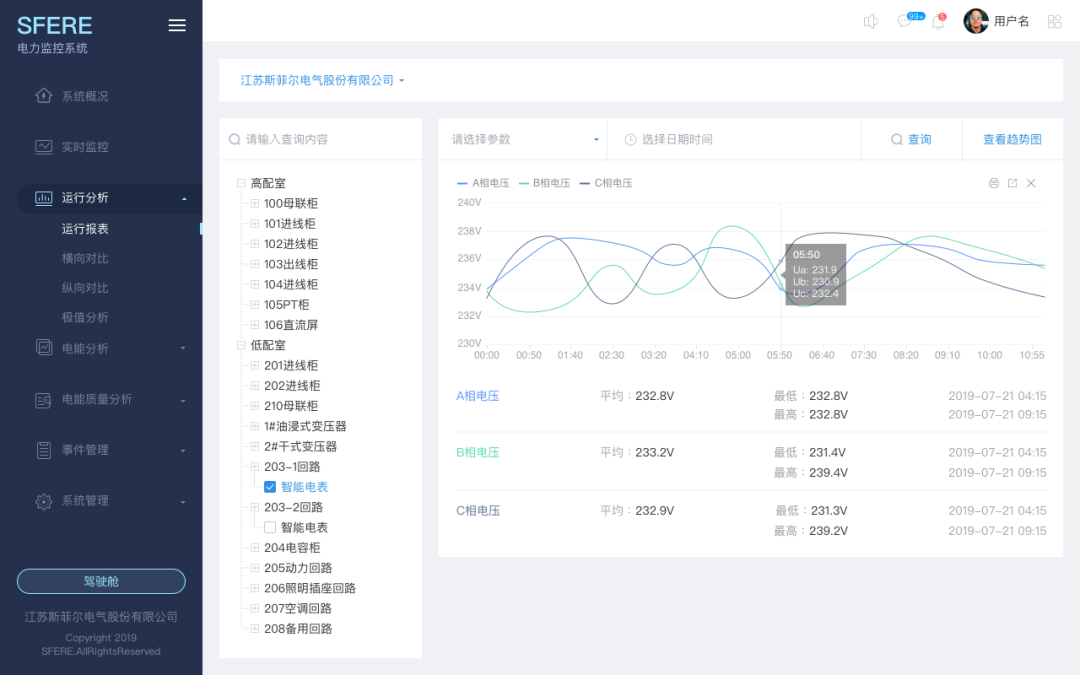 Event sequence record and query
Real-time monitoring of all kinds of status event information such as alarm status, trip status, switch displacement status of each circuit, and issue obvious sound and light alarm for alarm and trip monitoring events, and record all events occurred in the system, so as to provide data guarantee for operators to make detailed analysis.
Graphical management analysis
The system can generate various operation statistics dynamic image systems, such as voltage bar graphs, pie graphs and phase angle graphs, and can graphically analyze the real-time changes of various grid parameters (such as unbalance, phase angle, etc.). It can also set alarm and trip limit values for sensitive power parameters that affect the normal operation of the system load, and issue an alarm in advance or automatically send trip output control to ensure the reliability of the system.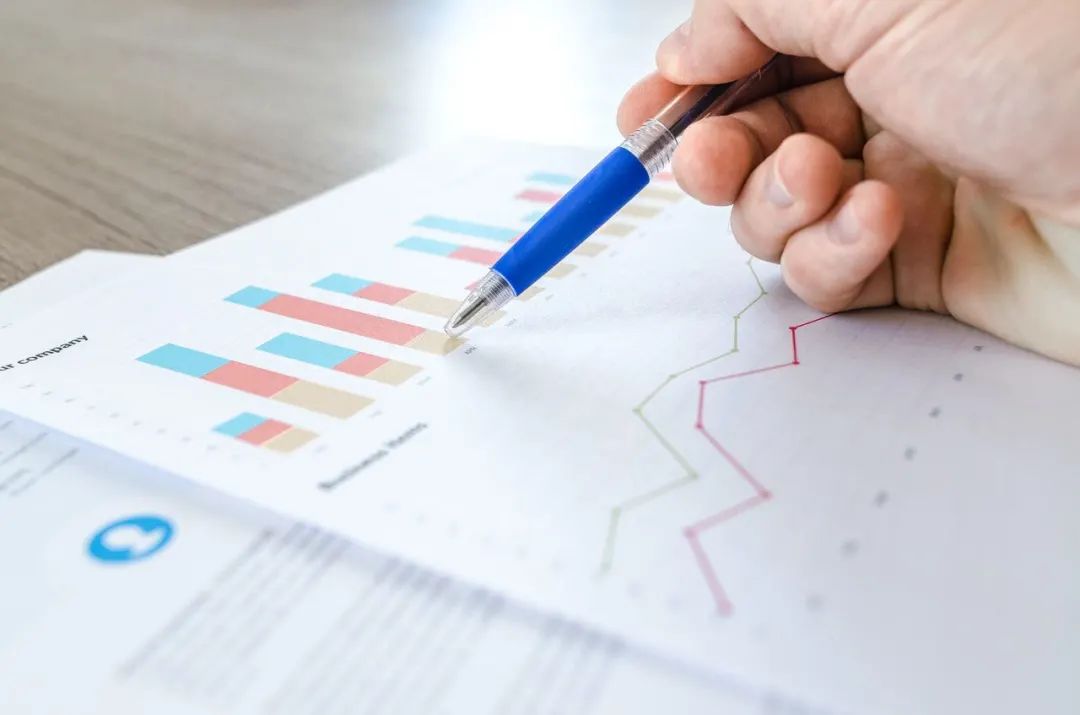 Real-time data reporting system
The real-time report system provides real-time display of data and status in a unified table mode for the operating system, which can dynamically compare and monitor each loop in real time. The real-time report supports exporting data in EXCEL format, which is convenient for the second phase processing.
Historical data report query
The historical report system can provide all kinds of historical data report query, such as daily report, quarterly report, monthly report, annual report, etc. it can query all kinds of historical data such as current, voltage, power load and electric energy measurement, generate various statistical data, and provide data support for users' measurement statistics and internal consumption analysis.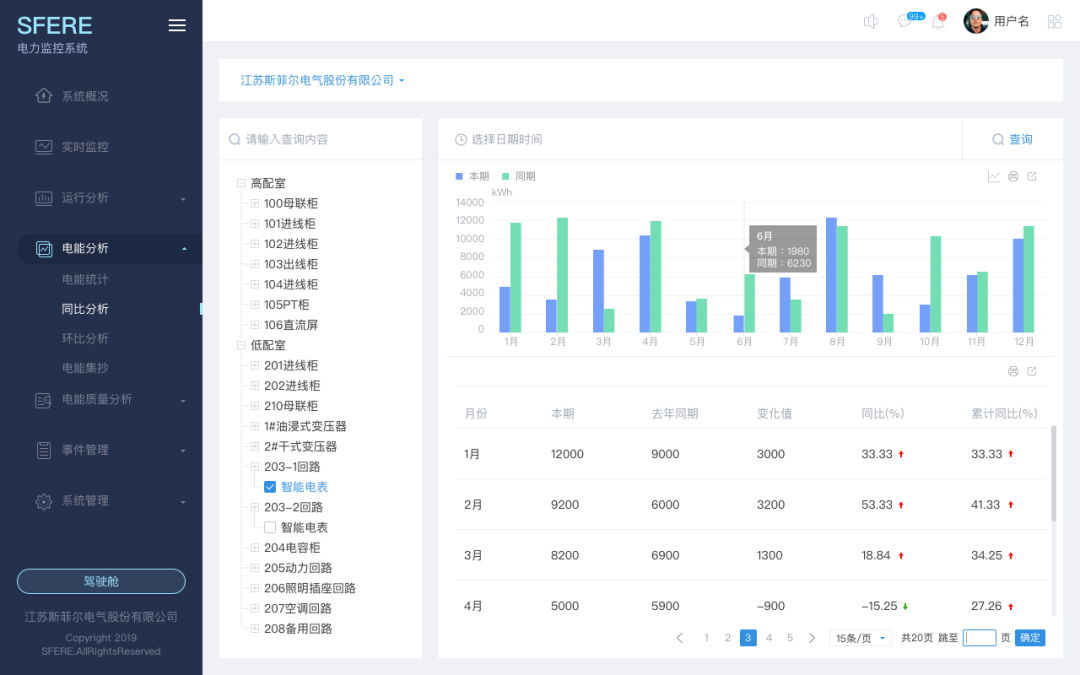 Third-party device access
The system supports all kinds of communication protocols of serial port and Ethernet bus, and can develop and design the non-standard protocol at the bottom level, so as to facilitate the access and integration of equipment, such as the microprocessor-based protection device, DC screen controller, transformer temperature controller, intelligent simulation screen, etc., to realize centralized and unified monitoring.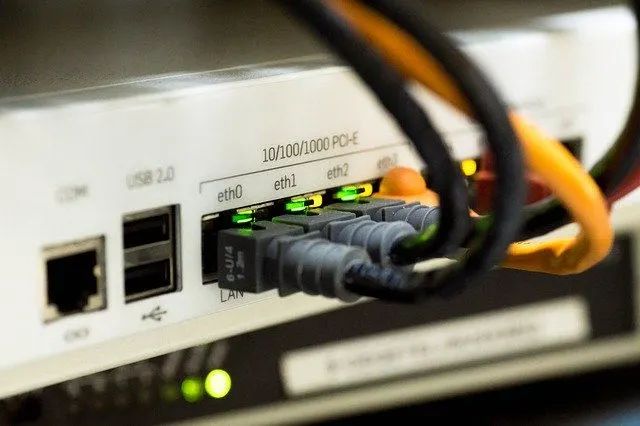 System interconnection
Provide standard OPC interface or standard protocol forwarding function for other kinds of automation systems, realize all kinds of data upload and sharing, and provide unified dispatching interface for superior dispatching system.
Sfere-PMS power monitoring system relies on mature instrument technology, computer technology and communication network technology to realize the functions of data acquisition, status monitoring, fault alarm, data storage and remote control, and provides an overall solution of supervision integration for internal substations such as airports, high-speed tunnels, and enterprise power transformation and distribution systems.
Technology supports the future, thanks to the opportunities given by the times, and brings new demand space for the development of the industry. Sfere Electric will continue to provide competitive solutions, products and services for customers, distribution partners and unknown parties, and s committed to build the future power application security and build a better harmonious world.
Are You Interested?