How individual measurement applies at the 5G station solution
2021 Feb.22
01 Overview
The "Industrial Internet Innovation and Development Action Plan (2021-2023)" (hereinafter referred to as the "Plan") proposes that by 2023, the industrial Internet network infrastructure covering all regions and industries will be initially completed, and thirty 5G fully connected factories will be built in 10 key industries. With the vigorous development of China's communication industry, the power consumption of base stations continues to rise, and the intelligent monitoring and refined management of communication base stations have become the research direction of various operators.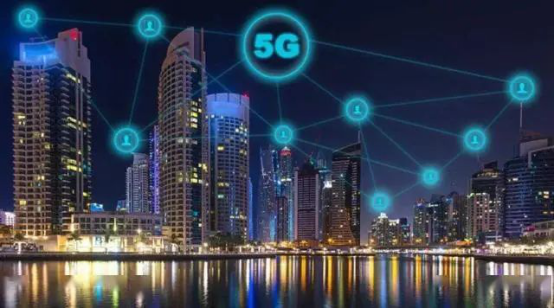 Base station sharing of operators can reduce social capital investment, but energy consumption measuring problems perplex major operators. Through the AC smart meter, the energy consumption management and operation status monitoring of Mobile, Unicom, Telecom and other operators in the base station are realized, and the data is uploaded to the monitoring platform through FSU to provide reliable guarantee services for later operation. The base station shunt metering equipment meets the "QZTT 2205-2017 DC Electricity Metering Module Technical Requirements", and the AC smart meter meets the "QZTT 1017-2015 Base Station AC Smart Meter Technical Specification".
02 Composition of base station power distribution
Base station power supply system is mainly composed of AC power supply system and DC power supply system. AC power supply system: it is composed of one mains power supply, one mobile oil machine power supply, surge protector and AC distribution box (with conversion function of mains oil machine). DC power supply system: it is composed of high-frequency switch combined power supply (including AC power distribution unit, monitoring module, rectifier module and DC power distribution unit) and two groups (or one group) of storage batteries.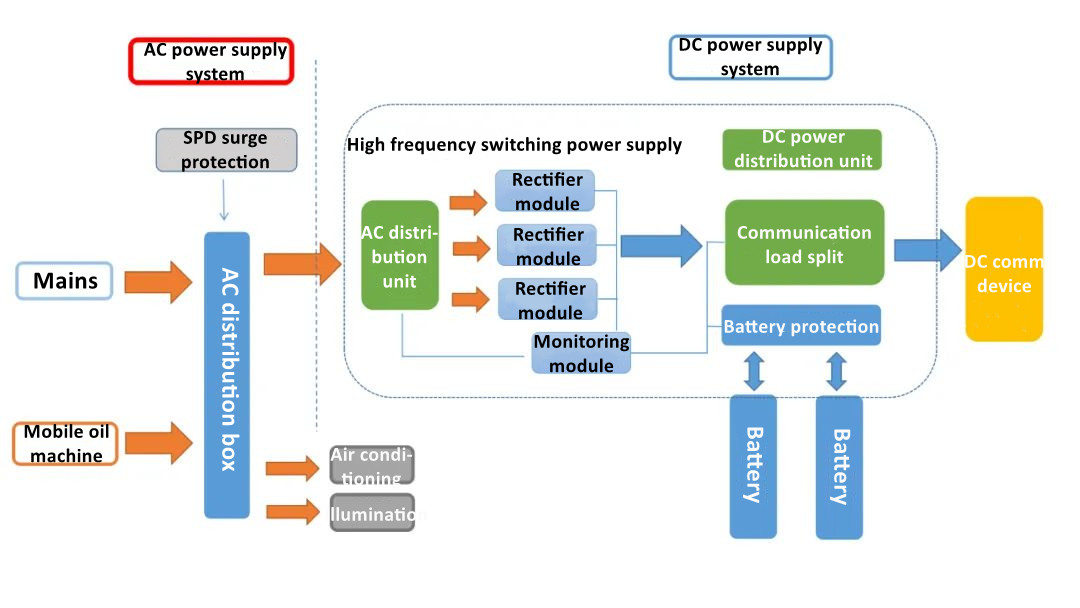 The switching power supply, air conditioning, lighting and socket in the base station are all powered by the AC distribution box, and the high-precision branch measurement is realized by the multi-circuit AC meter. All kinds of communication equipment in the base station are mainly powered by the DC system, and the DC shunt metering equipment is used to monitor the energy consumption of communication equipment of different operators. Finally, they are all connected to the operation and maintenance monitoring platform through the FSU equipment to realize effective monitoring and operation management of the energy consumption of communication base station.

03 Configuration Scheme
AC power shunt metering scheme
The metering branch distribution scheme is as follows:: the mains input branch, the oil machine input branch, and the switching power supply branch each use one-circuit three-phase metering respectively, and one circuit is reserved (which can be used for air conditioning or other equipment).
DC power shunt metering scheme
The metering branch distribution plan is as follows: the total metering branch, the mobile device branch, the telecommunication equipment branch, and the Unicom equipment branch each use one-circuit measuring respectively, and two circuits are reserved.
Are You Interested?