​Sfere Electric being the listed enterprise of the National Key Project Power Management Service provider
2020 May.15
The report of the Nineteenth National Congress of the Communist Party of China emphasized: "Accelerate the construction of a strong manufacturing country, accelerate the development of advanced manufacturing, and promote the deepen integration of the IOT, big data, artificial intelligence and the real economy." At present, China's economy has entered a fast track of accelerated development, and a new round of industrial revolution is gestating and emerging worldwide.
On the whole, the manufacturing industry is accelerating its expansion into digitalization, networking and intelligence. Software-defined, data-driven, platform support, service value-added, and intelligence-led features are becoming increasingly obvious. New products, new models, new formats, and new industries. There is an endless stream of competition, and competition around industrial Internet platforms is intensifying.
Keeping up with the trend of the times, Jiangsu Sfere Electric Co., Ltd. efforts to provide customers with excellent one-stop application supporting solutions, leaps to become an excellent leading enterprise in the industry, preferred by many national key projects.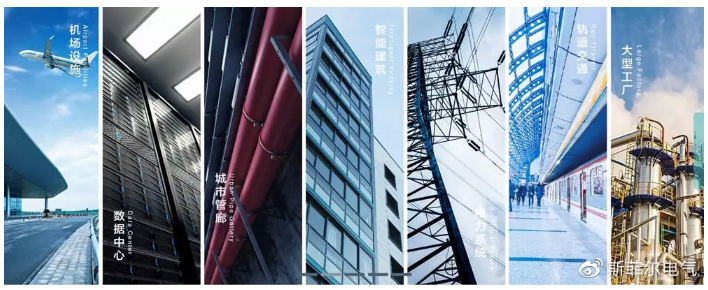 Who are we?
Jiangsu Sfere Electric Co., Ltd. was established in 1998, is a high-tech enterprise focusing on providing systematic solutions such as power monitoring, power quality improvement and electrical safety for smart grid users.
We focus on the research and development and service of various comprehensive operation, maintenance and energy management platforms. Our business focuses on industries and fields such as rail transit, municipal construction, integrated pipe corridors, information and communication, commercial real estate, and medical and health services.
Our strength
Jiangsu Sfere Electric Co., Ltd. is the first domestic enterprise to realize the industrialization of smart distribution instruments, which has changed the pattern of traditional pointer instruments. It took the lead in realizing the digitalization, intelligence and networking of power meters, and the technology has reached the international advanced level, which can provide customers with comprehensive solutions for safe, efficient and energy-saving electricity consumption.
1. Industry brand
Sfere Electric is committed to creating the industry's first brand. Since its establishment, "Jiangsu High-tech Enterprise", "Software Enterprise", "Excellent Private Technology Enterprise", "Engineering Technology Center", "Jiangsu Famous Trademark", more than 80 invention and utility model patents, more than 20 software Copyright ... These honors and commendations from all walks of life are the best compliments to Sfere Electric for ten years of hard work.
2. R & D and innovation
As a high-tech enterprise and a "double-soft enterprise", Sfere Electric always adheres to the development concept of independent innovation. It has achieved fruitful scientific and technological achievements and currently has 126 patents, 50 software copyrights, 17 high-tech products, and 7 national torch programs , And participated in the compilation of 7 national and industry standards, enjoying a high reputation and market position in the industry.
3. Modern management
With rich industry experience, Sfere Electric relies on ISO9001 quality management system, takes ERP / MES and CRM as the platform, takes international leading process equipment as the guarantee, and takes efficient supply chain management as the core to practice our solemn promise of "shortest delivery time, best quality, best service".
4. Service layout
Sfere Electric is committed to providing customers with efficient and quality services. Formed a strong marketing service team, set up service outlets throughout the country, established a marketing service network covering domestic and overseas, committed to providing customers with customized system solutions.
Our products
Sfere Electric leads the development trend of the industry and adheres to the road of independent innovation. Since the development and manufacture of China's first digital display power meter, it has formed three series of products currently dominated by power monitoring systems, power quality improvement, and electrical safety.
The company makes full use of cloud computing, IOT and other technologies, combined with profound experience in intelligent hardware development, independently developed the cloudview intelligent operation and maintenance management platform, and on this basis, it has integrated innovative 3DGIS + BIM non-invasive seamless integration technology. An integrated management system for intelligent operation and maintenance of integrated corridors that meets the needs of the Internet of Things has been created.
The company's key projects are: National Stadium (Bird's Nest), Shanghai World Expo, Guangzhou Asian Games Stadium, CCTV TV Tower, Beijing Capital International Airport, South-to-North Water Diversion Project, Tianwan Nuclear Power Station, Beijing-Shanghai High-speed Railway, Huawei (Shanghai) R & D Center, Beijing Wanda Plaza Beijing Metro Daxing Line, Xinjiang Dushanzi Petrochemical, Shengli Oilfield, etc.
Technology supports the future. Thanks to the times for giving this industry the opportunity to bring new demand space for the industry development. The company will continue to provide competitive solutions, products and services to customers, distribution partners and unknown parties, and is committed to jointly building future power application security and building a better harmonious world.
Are You Interested?