In August, the central laboratory of Jiangsu Sfere Electric Co., Ltd. officially passed the accreditation of China National Accreditation Service (CNAS) and obtained a laboratory accreditation certificate.
CNAS certification
CNAS certification, also known as the China National Accreditation Service for Conformity Assessment, is the only authoritative organization in China that conducts laboratory accreditation. Its laboratory accreditation is considered a reliable basis for technical and management capabilities both domestically and internationally, and has high authority and credibility globally.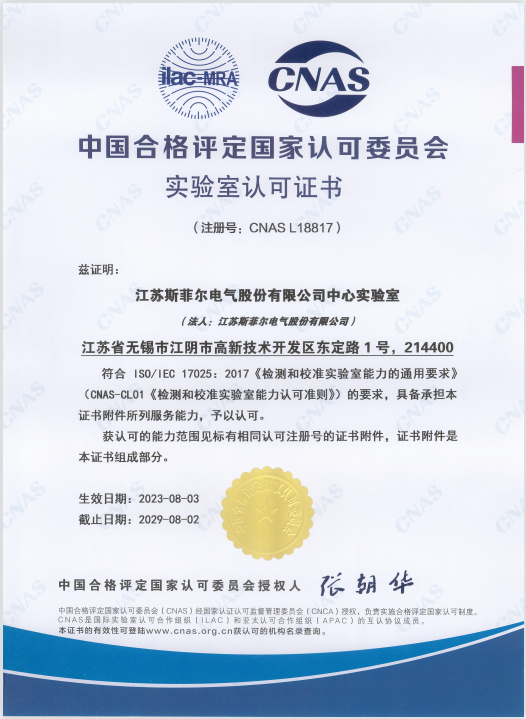 China National Accreditation Service for Conformity Assessment Laboratory Accreditation Certificate
The recognition by CNAS signifies that our laboratory's hardware conditions, management level, and professional technical capabilities have reached a relatively advanced level. At the same time, we ensure that the test reports issued by the laboratory are notarized and effective, enhancing the credibility of the test reports.
Our company is a technology-innovative enterprise focusing on providing systematic solutions for smart grid users. Based on a sound management system, we provide customers with a complete and reliable cooperation platform with innovative research and development, high-quality products and efficient services.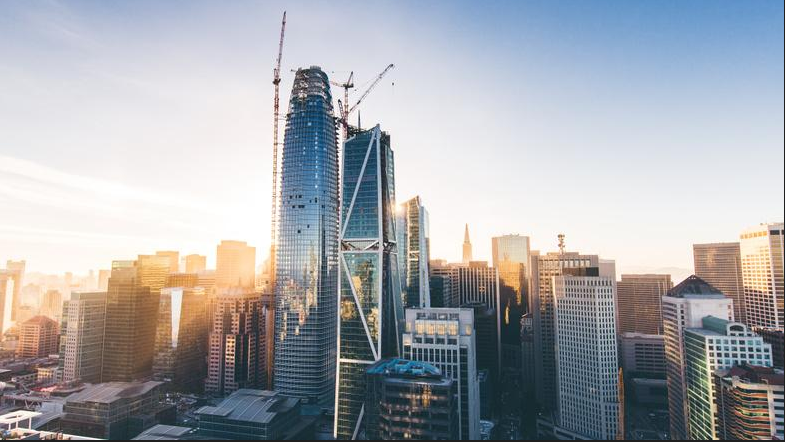 In the new era of quality decisive development, our company's central laboratory will take obtaining CNAS recognition as the starting point to further enhance the company's competitiveness and reputation, improve the quality management and comprehensive management level of the laboratory, continuously improve the level of electrical inspection and testing, better provide technical support and escort for the company's products, and make positive contributions to the high-quality development of the company!
About Elecnova/Sfere Electric
Elecnova / Sfere Electric a leading manufacturer and solution provider of Power quality analyzer / Energy analyzer / kWh energy meter / Multi circuit power monitoring system / EV charger metering / Digital power meter / Motor controller / Busway temperature sensor / Harmonic Filter / Power factor correction / Low Voltage power distribution panel / Cloud view Power monitoring system.