Sfere720 series intelligent measurement and control instrument can realize the real-time measurement of the full power parameters of power load. Its perfect power metering and power quality analysis functions can be applied to various power monitoring and energy management systems. The product adopts a large LCD color screen, which provides Chinese and English display interface; the capacitive touch button is more convenient to operate, and the extended function adopts a modular design, which makes the function configuration more abundant.

Accuracy level: active energy 0.2S, reactive energy 2%
All parameter measuring: three-phase voltage, three-phase current, neutral current, split-phase and total active power, split-phase and total reactive power, split-phase and total apparent power, split-phase and total power factor, frequency and demand
Fundamental wave electric measurement: three-phase fundamental wave voltage, three-phase fundamental wave current, split-phase and total fundamental wave active power, split-phase and total fundamental wave reactive power, split-phase and total fundamental wave apparent power, fundamental wave power factor
Energy metering: split-phase and total bi-directional energy, four-quadrant reactive energy, apparent energy, bi-directional fundamental electric energy, December multi rate and total energy
Power quality monitoring: total harmonic distortion rate, 2 ~ 63th harmonic content rate, sequence component, unbalance, average value, voltage deviation, voltage qualified rate, frequency deviation, frequency qualified rate, voltage fluctuation and flicker, voltage swells and dips, voltage peak coefficient, current K coefficient
Data record: instrument/load operation time, SOE event, over-limit alarm, demand, maximum minimum value, historical data, fault recording
Graphic display: real-time waveform graph, harmonic histogram, vector graph
Signal input: the voltage measurement terminal supports AC 400 / 690V access, and the current terminal supports continuous access of twice the rated current
Input and output: provide 2-channel active AC wet contact input, 2-channel relay output, 1-channel configurable electric energy pulse output and 1-channel RS485 interface.
Multi module selection: provide a variety of functional optional modules, the main body can be expanded up to 4 modules, the module is plug-and-play, and the installation position and type are not limited
Human-computer interaction: 3.5 inch color screen, capacitive touch buttons, multi language version
In order to make it easier for everyone to understand the Sfere720 related series, we have updated the EPLAN project files of Sfere720 and its supporting modules on EPLAN software. You can download the files if you need.

EPLAN, an intelligent design tool in electrical design field. The software is specially designed for electrical design, drawing electrical drawings is very fast, and the software itself supports electrical symbols, which is easy to insert. After the drawing is completed, it can directly generate many types of reports, such as cover, catalog, terminal table, component table, etc.
How to find our products? Open EPLAN's Data Portal, find our brand ELECNOVA, and follow the next steps: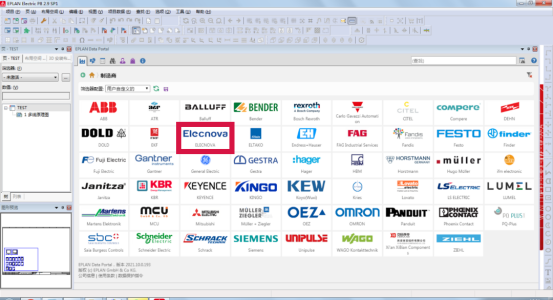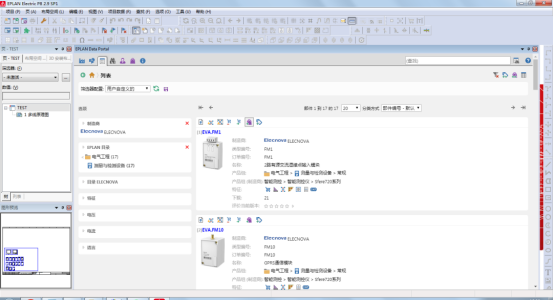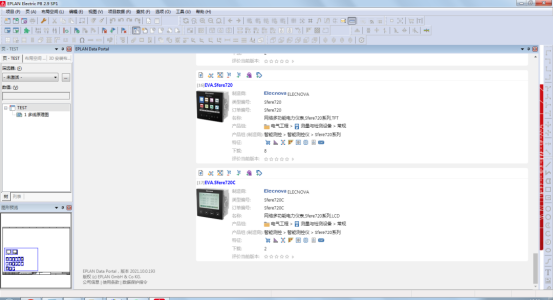 Download operation: after finding the required part, the feature indicates which data the part has uploaded in the Data Portal, such as business data, function template, 2D macro, 3D macro and CAD file. This part can be directly inserted into the schematic diagram, downloaded locally or added to the shopping cart through the above operation. All the parts added to the shopping cart can be directly imported into the local parts library.