What is SCloudview power management system?
SCloudview System is a comprehensive energy management system for multiple business purpose with the help of the existed computer and network technology.
This system utilizes 4 horizontal 4 vertical framework. It acquires the basic data under the support of the unified information technology standard and data security system, data network communication, data aggregate and analyze, data access and application functions.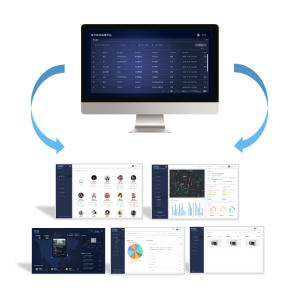 How does the SCouldview work?
SCouldview power management system acquires the data at the bottom layer by variety instruments, transmission with multiple communication protocols both by wire and wireless.
Those instruments could be categorized by its function as video monitoring, environmental monitoring, electric monitoring, electric protection and transformer monitoring etc.
The above mentioned monitoring system will measure and capture the data by camera, sensor, power meter and electric protection installation and upload them to the server which customer rent by themself. SCloudview will aggregate, wash and process those data which acquired from the measuring instruments at the bottom layer.
Focus on the management function for the particular project, device and station to provide service to the customers. Users could withdraw the data from the cloud when they need.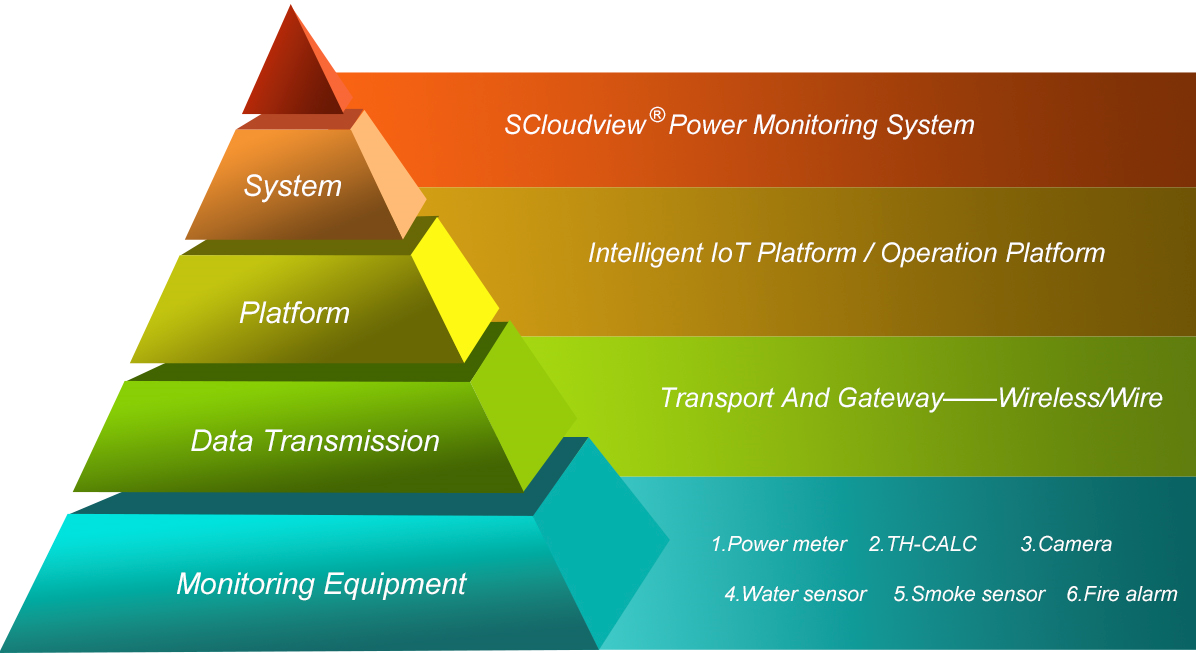 Technical framework
SCouldview could be divided as 4 horizontal layers, there are the display layer, platform layer, communication layer and perception layer. These 4 layers could accomplish various functions respectively.
Perception layer: The SCloudview supports variety acquisition instruments and diversified communication interface , including RS485, 4G, WIFI data transmission. The data-aware is the foundation of the entire management system, is the guarantee of the project data resource.
Communication layer: The system support the user transmit the data in real time by wire or wireless connectivity. Including LoRa, NB-IoT, Wifi and GPRS data transmission to fulfil the user's need at the job spot.
Platform layer: The data center realize the real time data acquisition, aggregate, wash and processing. Providing the service with manage functionality by project, device and station etc. The platform provide diversified data security interface to the third party data interchange.
Display layer: The SCloudview platform has WEB and APP export to fulfil the multiple request of the users.